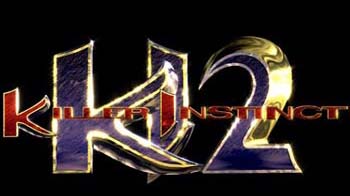 (For ROMs, manuals, and all other downloads, click on the logos above!)
# Killer Instinct Kit
All Killer Instinct Kits are $39.95
Free USPS Priority Mail Shipping to USA
Killer Instinct CompactFlash Kit
Required: Dedicated KI Hardware
# Killer Instinct 2 Dedicated Kit
Killer Instinct 2 CompactFlash Kit
Required: Dedicated KI 2 Hardware
# Killer Instinct 2 Conversion Kit
Killer Instinct 2 CompactFlash Kit
Required: KI to KI2 Conversion Hardware
Sound ROM Kits are $79.95
Free USPS Priority Mail Shipping to USA
# Killer Instinct Sound ROMs
Set of (8) Killer Instinct Sound ROMs
Required: Killer Instinct Hardware
# Killer Instinct 2 Sound ROMs
Set of (8) Killer Instinct 2 Sound ROMs
Required: Killer Instinct 2 Hardware
ALL KIT PRICES INCLUDE USPS PRIORITY MAIL SHIPPING TO USA!
I HAPPILY SHIP WORLDWIDE! PLEASE E-MAIL ME - RATES DIFFER BY COUNTRY!

If you have any questions whatsoever, please e-mail me before placing an order!

The original hard drive that shipped with these games will die eventually (it is a hard drive).
This site exists to provide owners of arcade hardware a means to preserve their investment
and keep Killer Instinct arcade machines up and running for many more years to come.
Questions about anything on this site? E-mail me: Admin